Sixth Form Production 2023: The Addams Family
Every year, Backwell Sixth Form students give it their all to perform an entertaining, high quality level show. We are no different. No matter who you are, or what skills you have, partaking in the sixth form production is a great way to improve on your bank of skills. This production is an accumulation of four months planning, and hard graft from our amazing performers and orchestra.
THE ADDAMS FAMILY, a comical feast that embraces the wackiness in every family, features an original story and it's every father's nightmare: Wednesday Addams, the ultimate princess of darkness, has grown up and fallen in love with a sweet, smart young man from a respectable family– a man her parents have never met. And if that wasn't upsetting enough, Wednesday confides in her father and begs him not to tell her mother. Now, Gomez Addams must do something he's never done before– keep a secret from his beloved wife, Morticia. Everything will change for the whole family on the fateful night they host a dinner for Wednesday's "normal" boyfriend and his parents.
Thank you to Theatrical Rights Worldwide for providing us with this show.
Book: Marshall Brickman
Book: Rick Elice
Music and Lyrics: Andrew Lippa
All proceeds from this production are going to: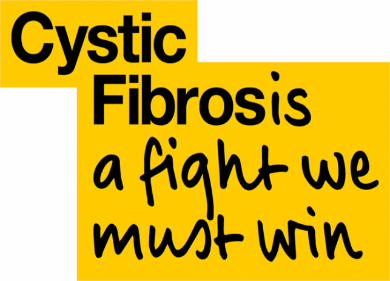 The Cystic Fibrosis Comfort Fund is a small Bristol based charity, providing support to individuals and their families that have Cystic Fibrosis (CF). This includes needed apparatus like nebulisers and physiotherapy equipment as well as exercise equipment to prolong life, and make Cystic Fibrosis a bit easier to live with. There is currently no cure for CF, so by doing our part, we can help make those who suffer from the condition have a bot more of a normal life. If you would like to find out more about the charity, please go to:
Cystic Fibrosis Fundraising : Cystic Fibrosis Comfort Fund (cfcomfort.co.uk)
Or:
Cystic Fibrosis Comfort Fund
PO Box 32
Bristol BS6 9JX
Tel: 0117 949 6603
Email: enquiries@cfcomfort.co.uk
Behind the curtain.....interview with cast members by Backwell School students...
Have you ever wondered what inspires and motivates the students involved in a Sixth Form Production? The Croak interview team spoke to two actors in the upcoming 'The Addams Family' sixth form production to find out.
Hannah O shines in her performance as Morticia Addams
Hannah O is a seasoned theatrical actor whose most recent credits include "My Son Pinocchio" and "The Little Mermaid".
Interviewer: What made you want to play Morticia?
Hannah: Morticia presented me a challenge to expand my range as an actor because in the past, I have often played joyful, energetic characters. It was interesting to play a gothic, moody character for once. Also, she is a powerful woman which is a characteristic that is a lot of fun to play.
Interviewer: How do you like to get into character?
Hannah O: Since Morticia has a morbid sense of humour and a fascination with all things gothic, I have started to wear black to my rehearsals. This has really helped me channel my inner Morticia.
Interviewer: What advice would you give to any aspiring actors who would like to take part in future Backwell School productions?
Hannah O: Make sure to have fun and make the most of the opportunity!
Temi F excels in his performance as Mal Beineke
We also interviewed Temi F who plays Mal Beineke in the show. He joined midway through the rehearsal process and has managed to catch up with the variety of dances, songs, and dramatic scenes; a lot of which involve arguing with his onstage wife (Alice Beineke, played by Katie)! When asked, he told us that despite it being tricky due to joining halfway through, it has still been a really great and enjoyable process. We also asked him what numbers he predicts the audience will enjoy the most; he answered that it would probably be 'When you're an Addams' or 'Death is just around the corner' as they have the most exciting choreography.
Hours of work have gone into creating what we hope will be a fabulous, entertaining, and hilarious performance.