Open Evening
Thursday 21 September 2023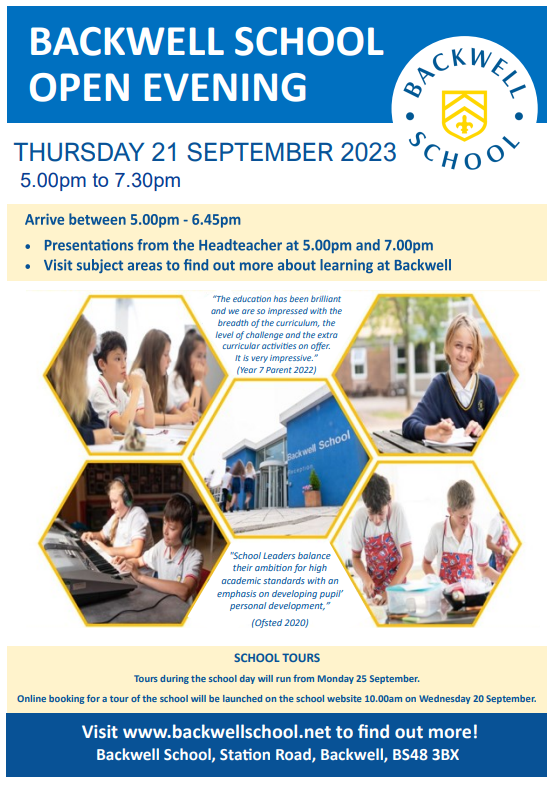 Arrive anytime from 5.00pm until 6.45pm; visit our different subject areas to find out more about learning at Backwell School.
The evening is a good opportunity to find out more about life at Backwell - you will get the opportunity to talk to our teachers about their curriculums, and look at students' work.
The Headteacher will be speaking about the school at 5.00pm and again at 7.00pm (this presentation contains the same content) to give you his overview of the school.
Due to high demand and interest in the school our Open Evening is for those with children in Year 6 only. We politely request that the smallest number of people from your household join us for the evening so that we can meet demand for visitors and manage the health and safety of large numbers.
There is no need to book to attend our Open Evening - please come along at a time suitable for you (between 5.00-6.45pm), and note the times of the Headteacher talks should you wish to attend one of these.
Staff will be on hand to assist with car parking - please enter the school site from Meadow Close.
We look forward to welcoming you to our school.