Prospective Parents for Year 7 September 2024 (Duplicated)
We are delighted to hear that you are considering Backwell school for your child(ren).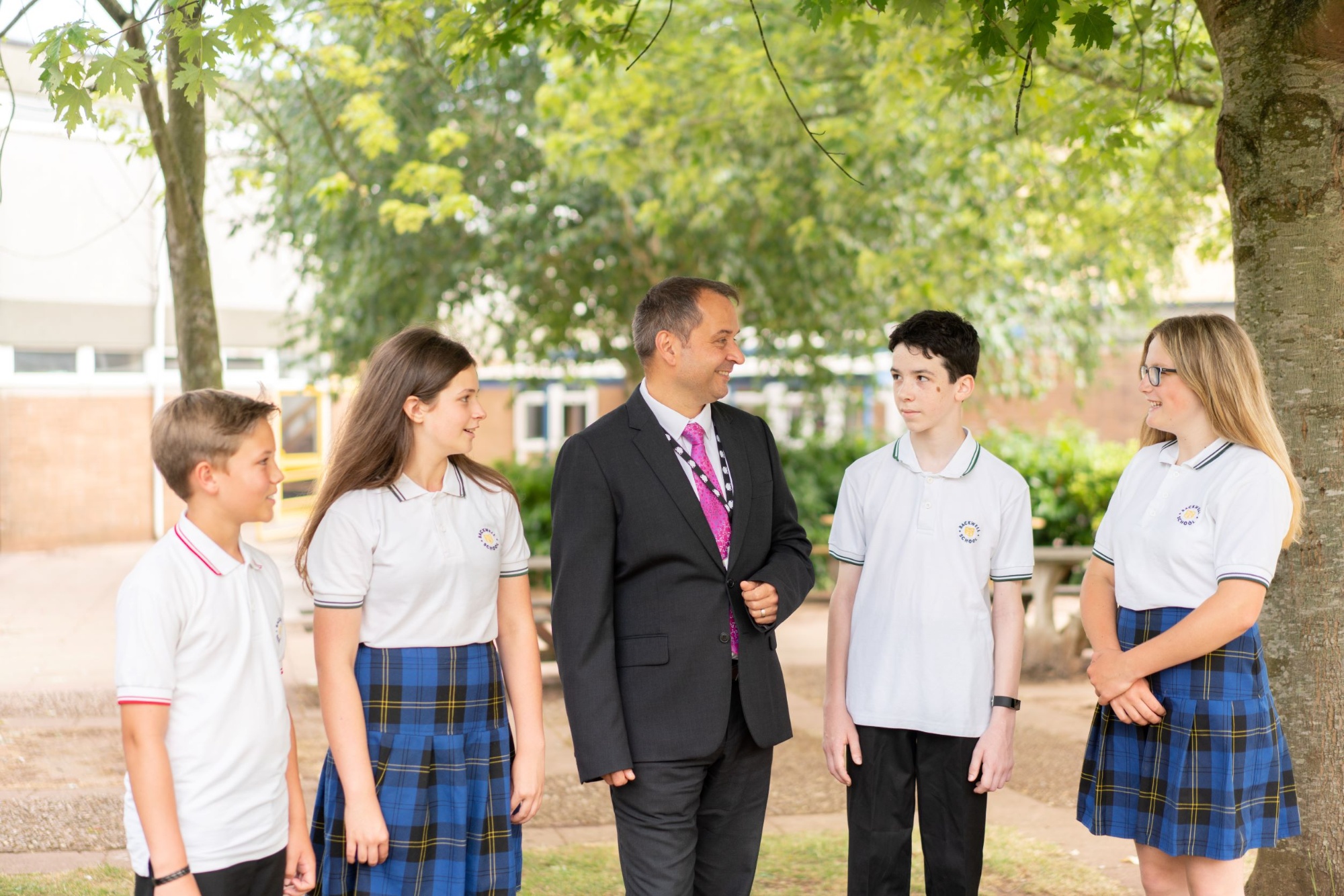 The best way to get to know a school is to visit!
What we expect you to see when you come and visit is a school with a remarkably positive environment. Students enjoy their time at school and are proud to be at Backwell: they respect their teachers and acknowledge both their skill and their commitment to go the extra mile to support pupils. Behaviour is good at Backwell with students fully engaged in their learning. We have a reputation for academic excellence, a strong tradition of valuing extra-curricular activities in sport and the arts and we have a pastoral system that embodies the commitment to support each student and celebrate their achievements.
At Backwell, as well as our Open Evening in September, we open the school to visiting prospective parents and carers throughout October. This is not an artificial day with carefully selected lessons and students but an opportunity to come and see the school as it really is.
This section of our website gives you the information you need to aid in the important decision of choosing a school for your child. I hope you find the prospectus helpful and I look forward to welcoming you into the Backwell community.
Jon Nunes
Headteacher
---
Key Information
Our website contains a lot of information about our school, including information about our curriculum and enrichment opportunities.
Please follow the links below to find out other information often requested by those considering Backwell School as well as taking a few moments to look around the other pages of our website.